Environmental Management
Environmental Management System
We established the environmental management systems in compliance with ISO 14001 at each site and throughout the Group. The Plan-Do-Check-Act cycle has been steadily implemented to improve our environmental performance.
Our mid-term and annual goals are established based on the "SII Group Environmental Policy," and pursued by the environmental management system at each site.
The Corporate Environmental Administration Department at the head office operates the entire SII Group environmental management system and achievements of each site are reported on a regular basis.

Environmental Management Framework
SII established the environmental management system consisting of the SII President as well as the Environmental Management Director serving as a chief executive. Having two organizational structures on a unit and divisional basis, the Corporate Environmental Administration Department at the head office cooperates with each unit and division and takes a leading part in addressing their issues.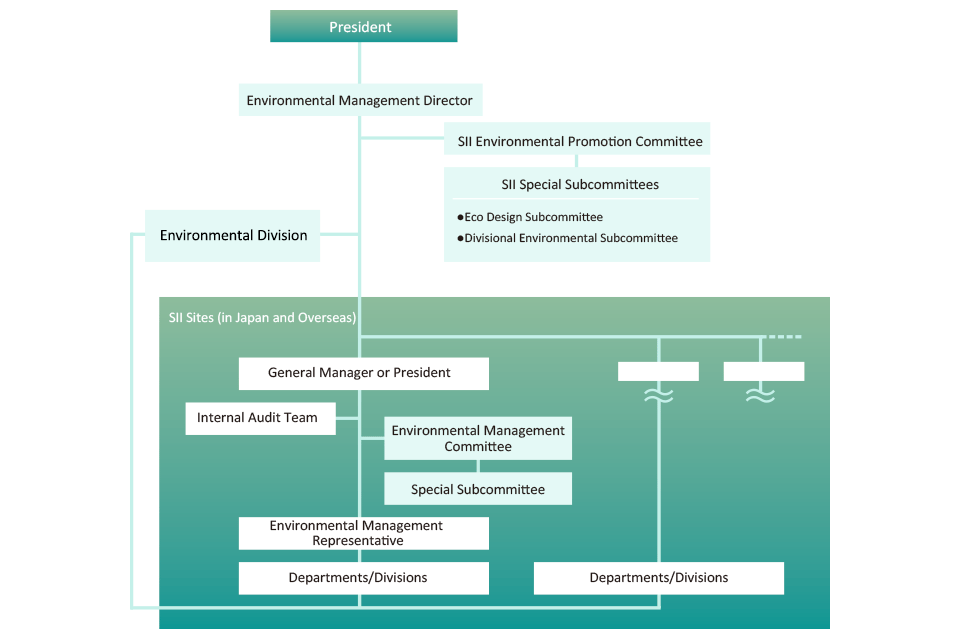 The SII Environmental Promotion Committee deliberates on the SII Group's mid-term plans, reports on activities from each site and exchanges information, and confirms the steady promotion of environmental activities throughout the Group.
In spite of the COVID-19 pandemic, the FY 2020 committee meeting was held as scheduled using web conferencing tools.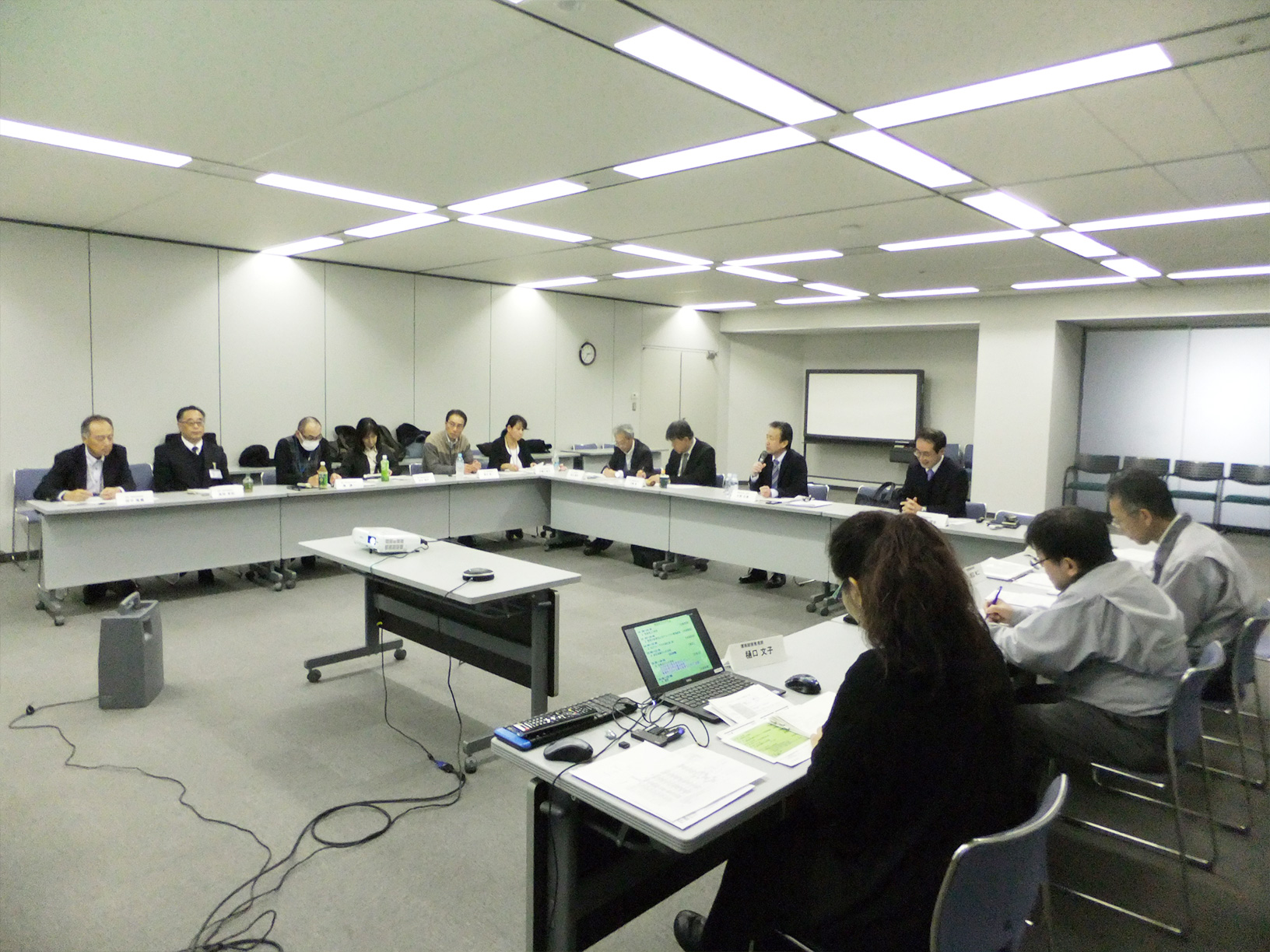 ISO 14001 Certification
Starting with the ISO14001 certification obtained for the Takatsuka Unit (in Matsudo, Chiba, Japan) in November 1996, SII has obtained ISO14001 certification for its major units in Japan and overseas.
To strengthen our environmental management systems as a group, we completed the overall certification of sites in Japan in January 2015.
The transition assessment to ISO14001:2015 issued on September 15, 2015 was also completed at the sites in and outside Japan.
Name of Registered Organization
Original
Approval Date
Certification
Cycle
Start Date
SEIKO HOLDINGS CORPORATION AND SEIKO INSTRUMENTS INC.
November 13, 1996
November 13, 2020
Registered Site
Seiko Instruments Inc.
HEAD OFFICE, MAKUHARI UNIT
GOTEMBA OFFICE
TAKATSUKA UNIT
OHNO UNIT
SENDAI UNIT
AKITA UNIT
SII Printek Inc.
Seiko I Techno Research Co., Ltd.
Seiko EG&G Co., Ltd.
City Service Co., Ltd.
SII Crystal Technology Inc.
SII Logistics Inc.
Seiko Holdings Corporation
GINZA OFFICE
MAKUHARI OFFICE
TAKATSUKA OFFICE
Internal Environmental Audit
An internal audit is extremely important to operate an effective management system. To continually improve our environmental management system and its performance, SII conducts an internal audit with objectivity and independence.
We have introduced a mutual auditing system in which auditors from other sites and the head office participate in the internal auditing of our sites in Japan. The participation of auditors from other organizations enhances the effectiveness of the audit and also aims for a synergistic effect through the exchange of information among the sites. While providing internal auditor training to nurture auditors in a planned manner, we also set up a refresher course for internal auditors to continually raise their competency levels.