TECHNOLOGY
Seiko Instruments Inc. provides high-quality and highly reliable products through integrated in-house production of all processes including cutting, grinding, heat treatment, plating, and functional testing for precision turned parts.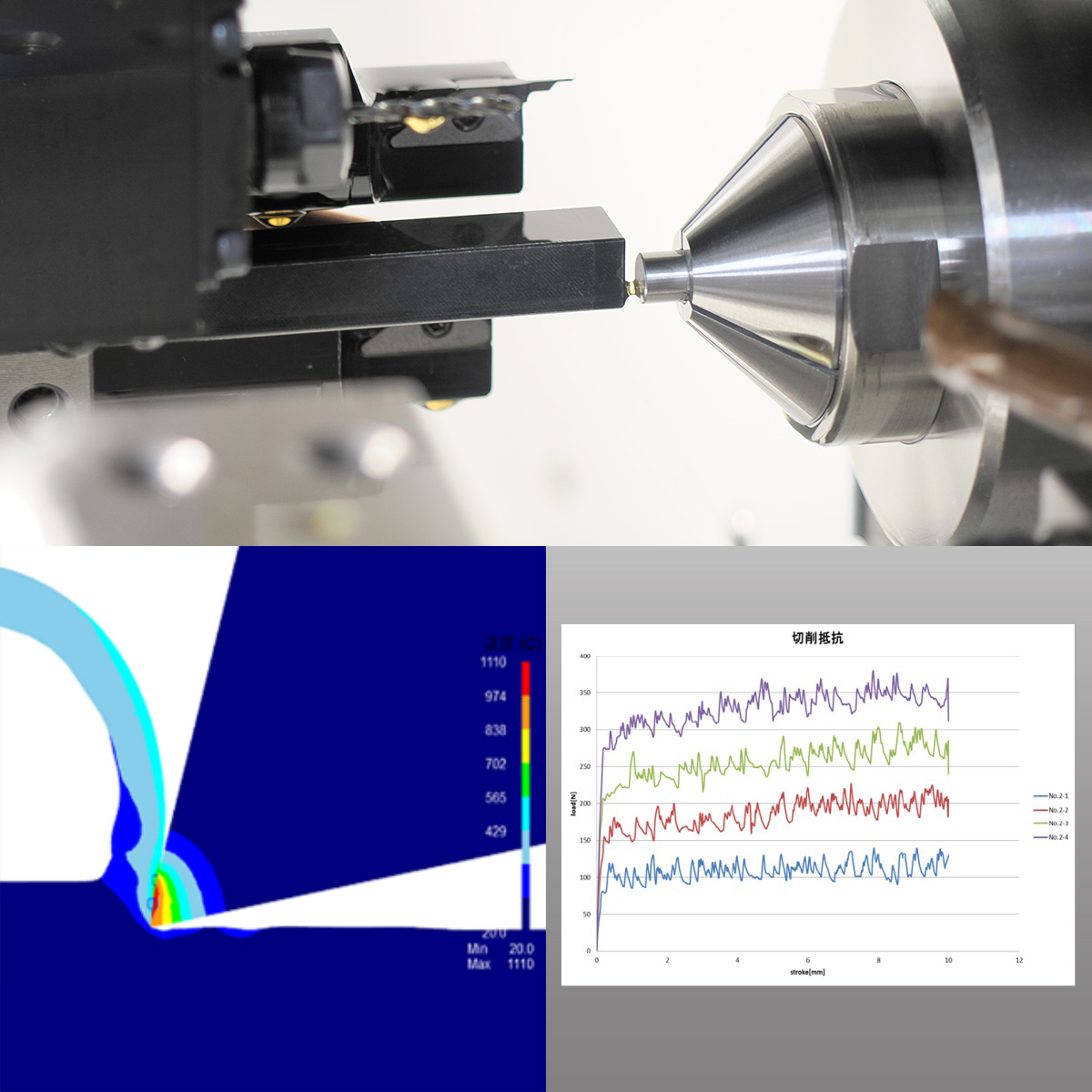 Machining technology
Efficient production is realized though our NC automatic lathes, cam lathes, 6-axis lathes, and secondary high-precision turning lathes for cutting processes. We are enhancing our ability to handle difficult-to-turn materials, complex shapes, and prevent scratches and dents through developing our processing technologies.
We are achieving high-precision turning, such as internal grinding, through use of our own designed grinding machines. We are adapting to IoT in our factories, and as part of this effort, we are implementing an online lathe control system. The purpose is for the visualization of operating conditions and proper management of facilities.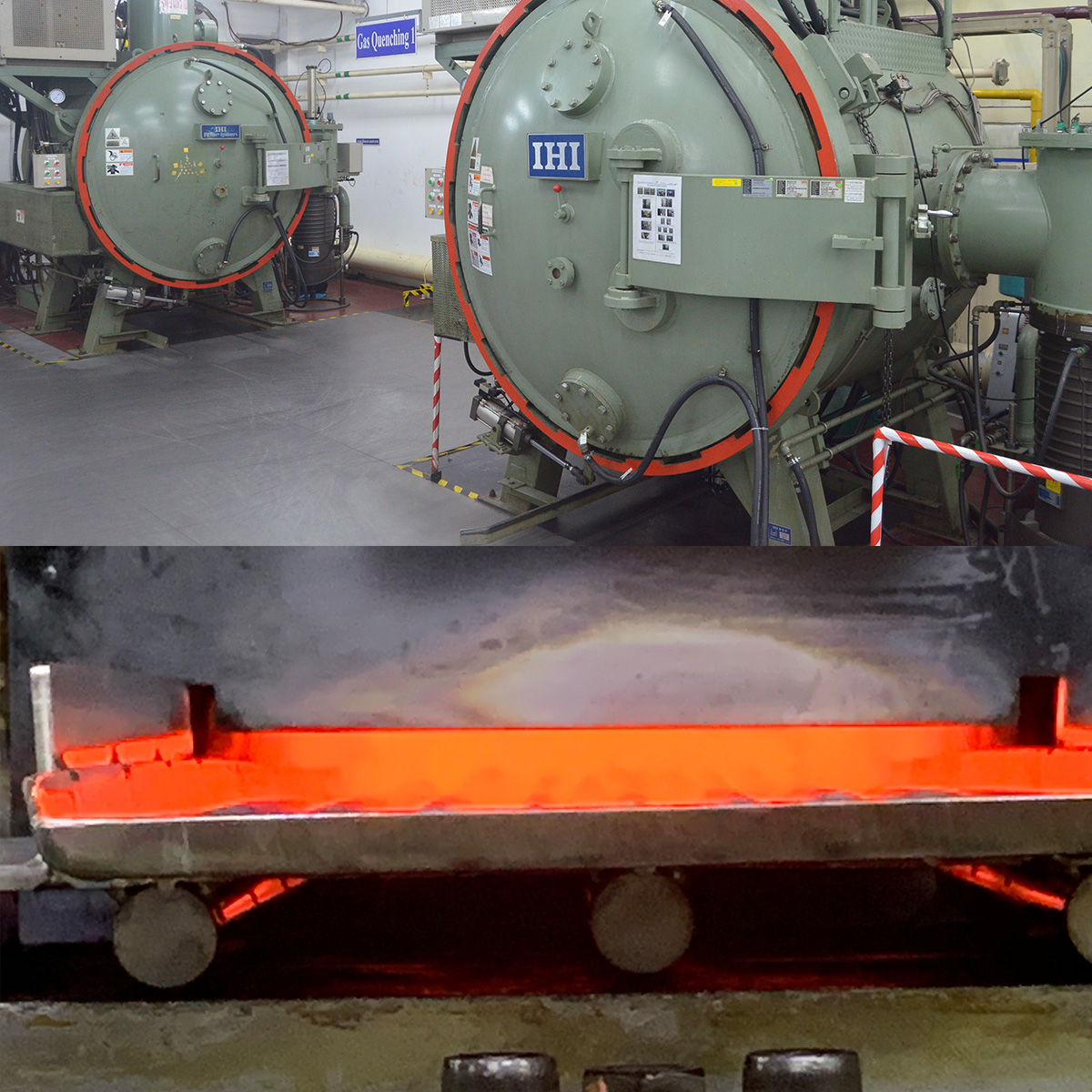 Heat treatment technology
We have heat treatment equipment such as vacuum furnaces and continuous shaker furnaces.
We can handle various heat treatment conditions required for each part, such as quenching and tempering.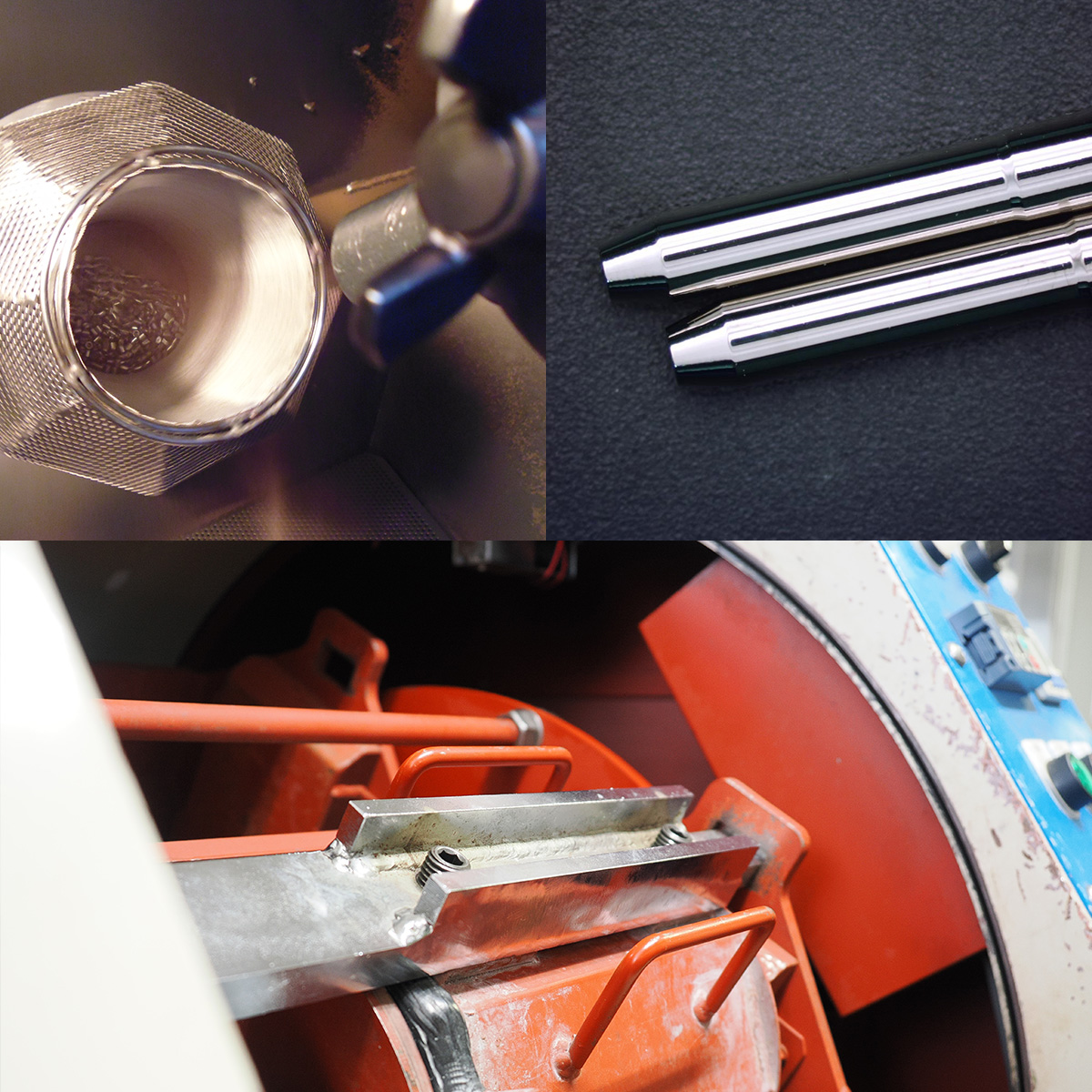 Post-machining technology
Surface finishing, plating, and other post-machining of parts are done in-house for efficient production.
- Various surface finishing and deburring (centrifugal barrel, sandblasting, and electrolysis)
- Various plating (nickel/zinc)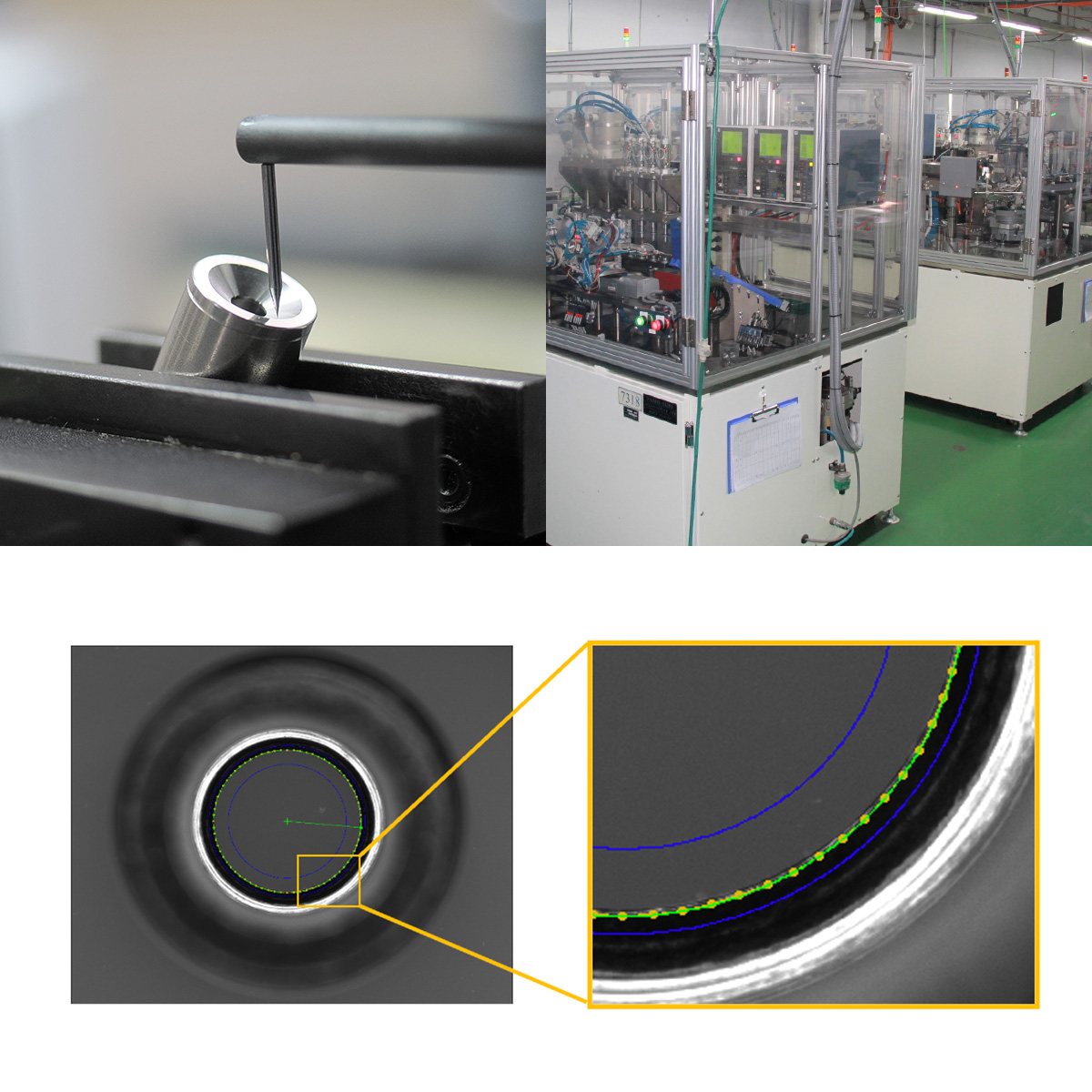 Functional testing technology
Applying our FA technology for watch movement assembly, we are automating visual inspection, leak testing, sub-assembly, etc.
We have been expanding our automation by developing the latest inspection technologies in-house, including image inspection and dimensional measurement.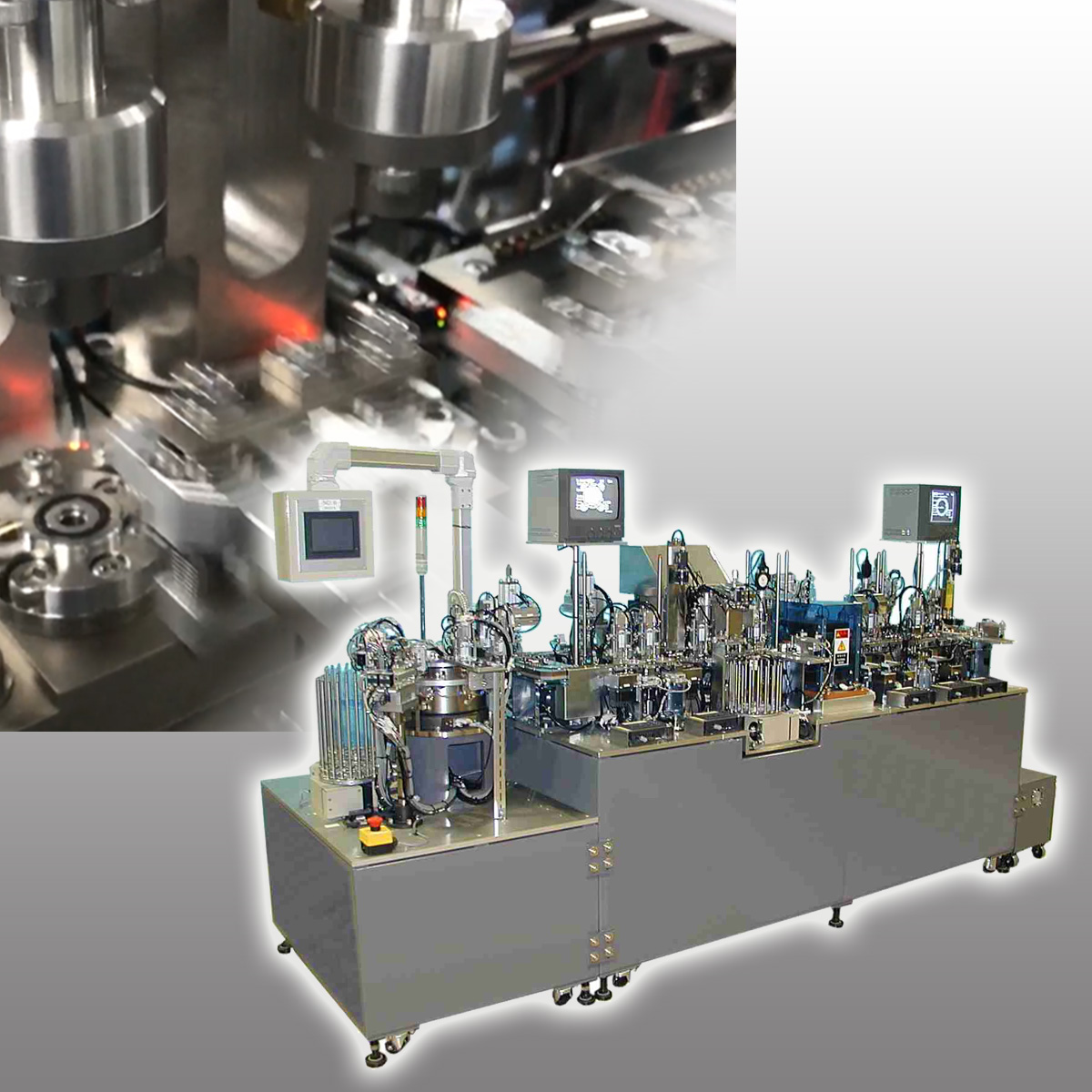 Assembly technology
We handle not only parts turning but also module assembly. We design and manufacture our own high-speed, high-precision assembly equipment.