RTC backup
Backup of clock function with portable equipment etc.
RTC backup
MS Lithium Rechargeable Battery MS614SE
CMOS real time clock IC S-35390A
Clock operating voltage: 1.3 to 5.5V, current consumption: 0.25μA
Quartz Crystal low CL resonator SSP-T7-FL
CL=6.0pF, R1=65kΩ max.
Example of a recommended application circuit: for RTC backup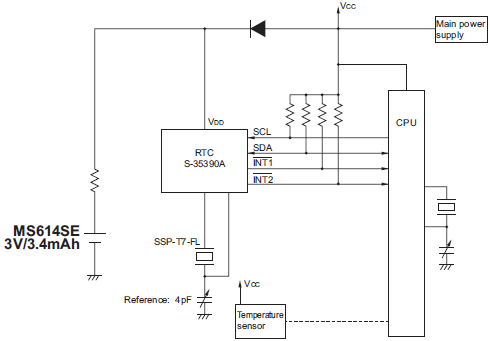 * This circuit diagram is a reference example. See the data sheet of each product before using it.
Example of RTC backup time, using MS614SE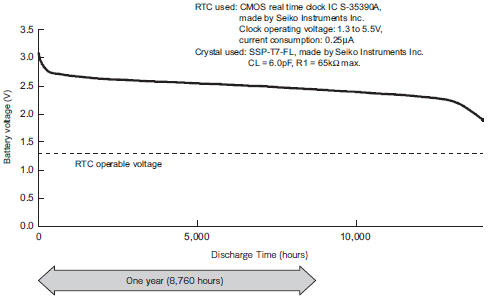 * This graph is a rough indication. The operating time varies depending on the actual service conditions.