PROFILE
About Our Ball Bearing Business
We have been supplying a lot of grinding machines and FA assembly machines to many bearing makers since 1967, and have contributed to growth of bearing industries. And now we develop and supply miniature ball bearings based on these production technologies.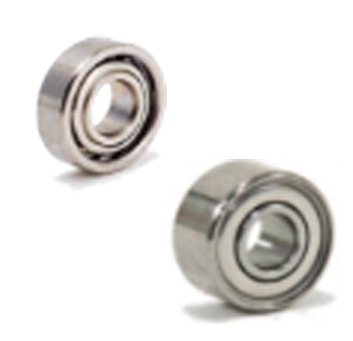 - Our product line covers both standard bearing and super precise ball bearing widely.
- Supplying High-quality ball bearing by assembled in state of the art clean room (class 100/ISO class 5).
Our miniature ball bearing business history
1967
Starting Bearing Production machines supply over 30 bearing companies which use our machines for making ball bearing over the world.
1996
Making ball bearing of HDD parts for internal use at Akita in Japan.
1999
Moved the production facilities of ball bearing to Navanakorn Industrial area in Thailand and expand the bearing production capacity
2000
ISO9001 certificated
Start to sell Miniature ball bearing for customers outside
2010
Miniature ball bearing 400 million pcs/year production was achieved
2013
Moved Assemble line to Gateway Industry area (New Plant)

Sales Office and Plants