Chip type Electric Double Layer Capacitor
SPECIFICATIONS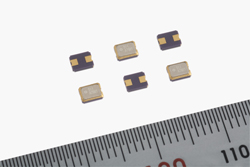 OUTLINE
Our chip capacitor is thinnest and smallest chip-type electric double layer
capacitor.
The unique ceramic packaging with superior air-tightness is used. As the result, it offers leakage resistance and humidity resistance.
Its heat-resistant design allows for Pb-free reflowable SMT board attachment.
Note: The CPH3225A, CPM3225A has polarity. Please ensure that the positive and negative polarity is in the correct direction.
FEATURES
Small and thin size
RoHS directive compliant
Pb free reflowable: 260deg.C peak
Rapid Charge
Long Cycle Life