In the patent infringement litigation case filed by Seiko Instruments Inc. (hereinafter referred to as "our company") against XIAMEN JINGXIN SCIENCE AND TECHNOLOGY CO., LTD. and NINGBO JINGXIN SCIENCE AND TECHNOLOGY CO., LTD (hereinafter referred to collectively as " JINGXIN "), our winning has been confirmed.
              Because the printer mechanisms (product names: JX-2R-22 and JX-3R-06) manufactured and sold by JINGXIN infringed on our patent right, in March 2020, our company filed a patent infringement litigation with the Intermediate People's Court of Xiamen City, China, and in June 2021, our company obtained the decision of the first court in favor of the case.
              JINGXIN was dissatisfied with the decision and appealed to the second court, but JINGXIN subsequently filed the application to withdraw the appeal on its own, and in July 9, 2023, the Supreme People's Court issued the written ruling allowing JINGXIN to withdraw the appeal.
              As a result, JINGXIN recognized the validity of the decision of the first court in favor of our company and has decided to fully implement the decision. The decision of the first court ordained the suspension of the manufacture and sale of the infringing printer mechanism and the compensation for damages.
              The subject patent right relates to the printer mechanism "CAPD" of our product and was developed independently by us for the POS market in China and other parts of the world.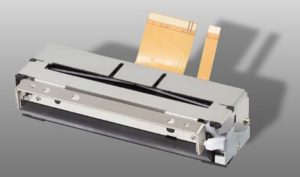 Printer Mechanism "CAPD"
              We hereby express our strong intention that, when the intellectual property right owned by our company is determined to be violated by others, we will take an appropriate action like this case, to thereby preserve and enhance our brand value.
[Contact address for this case]
Corporate Planning Dept., Public Information Div.
https://krs.bz/sii/m/sii_inquiry_en
【Click below for Chinese version】
Click here