Technological innovation accumulated from our many years of experience is one of the sources to develop advanced technologies at SII.
While SII hands down its manufacturing technologies to future generations, we also usher a new era by constantly striving to unite technology that realizes the future — a step ahead of the times.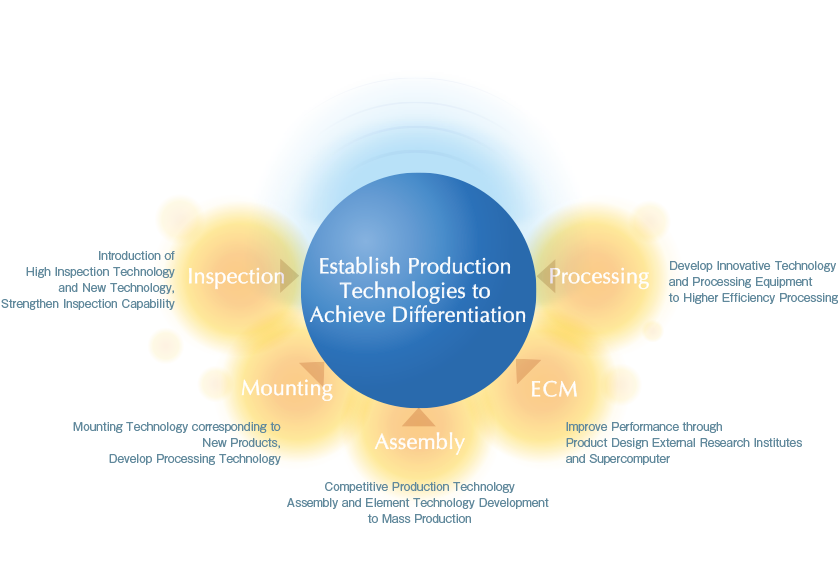 Optimizing production efficiency through "Industry 4.0" by digitalization of manufacturing process utilizing IoT or Artificial Intelligence (AI). SII's efforts are underway to realize an "SII SMART FACTORY" with this concept. 
For example, keep track of sales quantity or stock via the Internet to create production lines that have the possibility to change manufacturing: shifting the production line automatically in accordance with the conditions and letting sensors identify the malfunction of the facilities and performance drops to trigger automatic recovery.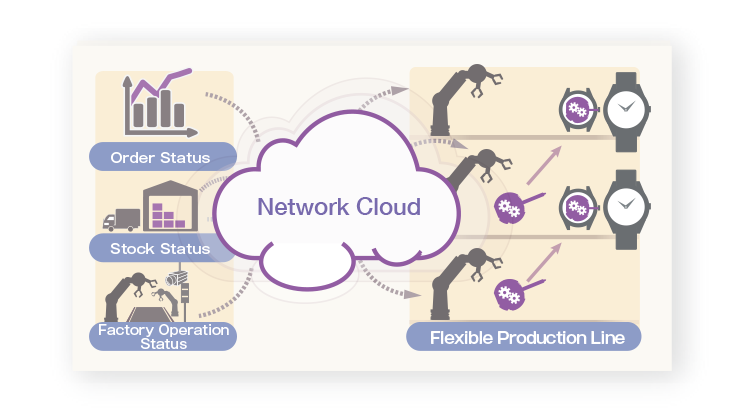 Concept of SII SMART FACTORY

At the product development and setting phase, physical phenomena invisible to the naked eye such as stress state of component materials and resin flow condition of formed parts are analyzed through computer simulations, and the results are used to verify the design and product performance. In addition to the simulation of products and parts themselves, we are using three-dimensional analysis for flow analysis of liquid ink discharged from the inkjet printer head by combining a supercomputer with parallel calculation software to enable improvement in our product performance as well as a reduction in the development time.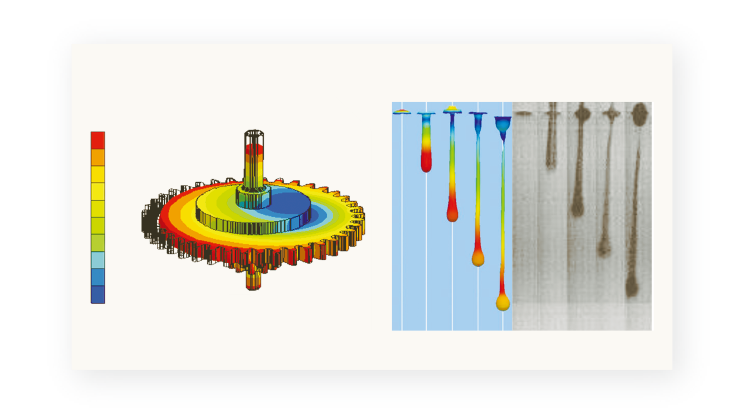 Simulation of Resin Flow of Watch Gears (left) and Ink Discharge