"Craftsmanship" creates new value based on our advanced techniques and know-how. 
"Miniaturization" reduces product size through precision processing and high-density assembly technologies. 
"Efficiency" promotes the most efficient use of all resources including energy. Pursuing the SII "SYO"ism technology, we are a bedrock of constant technological innovation and create new products and technology.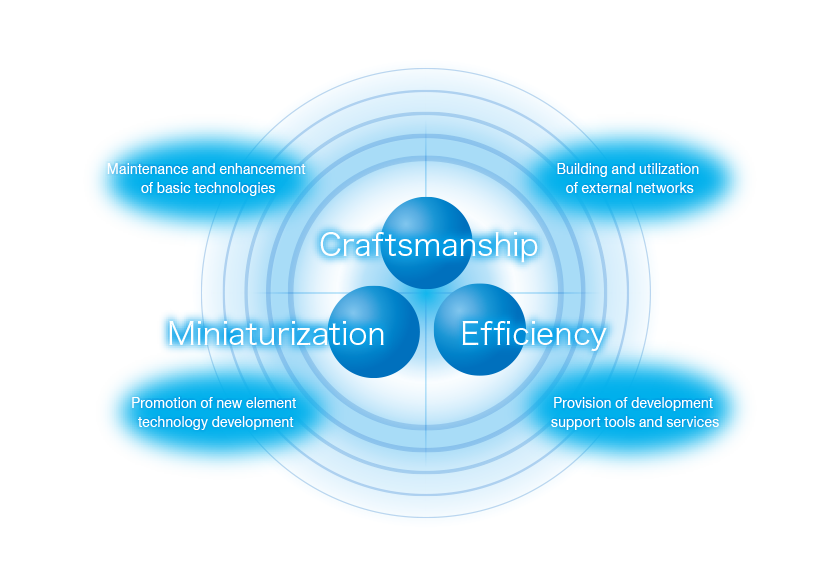 "Precision" for accurate time-keeping and "Service Life" driven by a mainspring are both significant for mechanical watches. The vibration of balance wheels is accelerated or a special escapement mechanism is adopted to improve better accuracy. In this case, the energy consumption of the mainspring tends to increase and service life may be shortened. SII is developing a new escapement mechanism which saves mechanical energy loss, and is working toward practical use of higher precision mechanical watches while ensuring equal or higher performance compared with conventional models.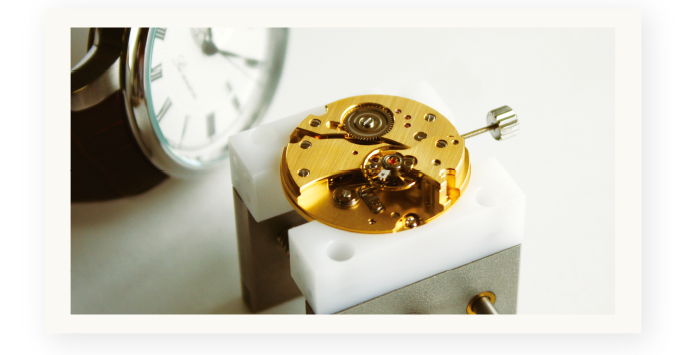 Mechanical Watch Movement

Since 1988, SII has been working on the development of new devices applied with MEMS technology. A pressure sensor of 0.2 pascals (Pa) is being developed as one of these main projects. 0.2Pa signifies a pressure change as the height changes 2 cm, which is world class performance. Moreover, it is also a big advantage that even slight changes within seconds can be accurately measured. These sensors are expected in the future to be applied in a wide range of areas such as various sensor networks, medical, and healthcare fields.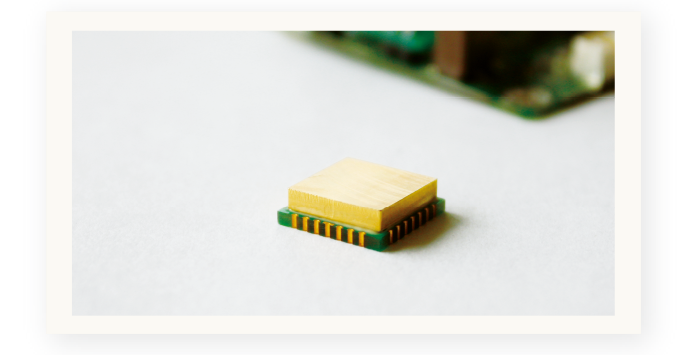 Prototype of Super High Resolution Pressure Sensor