There is a growing need for ultra-precision machining in a wide range of fields (e.g. machine tools, semiconductor manufacturing equipment and electronic component manufacturing machines). We developed with pursue high-precision and generality our SSPG Series to meet these wide-ranging needs. It is possible to support all processes from rough machining to finish machining with one spindle through the realization of higher precision, power and rigidity. Moreover, customization is simple, so we are also able to change the specifications to those for grinding or milling. We will be realized customer's needs by SSPG series.
Features (SSPG Series)
High-power
~33kW
(1.1 to 2.1 times conventional models with the same speed)
Energy conservation
Reduction in air consumption compared to conventional models, The lubricating oil consumption is 1/6.
High-rigidity
Large diameter bearing adopted models.
High-precsion
We have adopted UP grade bearings.
High-speed
~150,000min-1
Generality
The customization added to customer's needs is possible.
Compatibility
Mounting compatibility with spindles manufactured overseas
(*There is no mounting compatibility with our M/H Series.)
Lineup
Model
Max speed
[min-1]
Power(S1)
[kW]
Torque(S1)
[Nm]
Housing dia.
[mm]
SSPG-030 T330
30,000
33.0
15.0
φ150
SSPG-030 T230
30,000
23.0
14.6
φ150
SSPG-045 T100
45,000
10.0
3.23
φ120
SSPG-060 T037
60,000
3.7
0.57
φ100
SSPG-075 T045
75,000
4.5
0.57
φ100
SSPG-090 T025
90,000
2.5
0.27
φ100
SSPG-150 S010
150,000
0.94
0.06
φ80
SII Green Products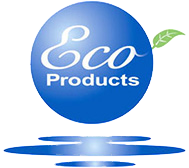 [SSPG-045, SSPG-075 is authorized as a SII Green Products.]
In December 2001, SII introduced the SII Green Product Label System, which is equivalent to the ISO 14021 Type II environmental label. This aims to raise public awareness of our eco-friendly products.
View the detail of SII Green Products.