SPECIFICATIONS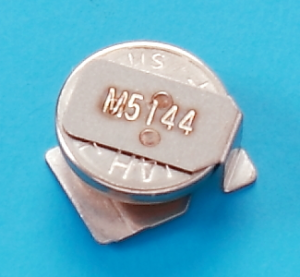 Nominal Voltage(V)
 3
Charge Voltage*1 (V)
(Standard Charge Voltage)
2.8 to 3.1
Nominal Capacity
(Voltage Range V)(mAh)
1.0 (3.1V ~2.0V)
Internal Impedance*2 (Ω)
600
Standard Discharge Current(mA)
0.005
Cycle Life *3 (Time)50%
D.O.D(Depth of Discharge)
300 (10% D.O.D*4)
Diameter(mm)
4.8
Height(mm)
1.4
Weight(g)
0.07
*1 A constant voltage charge is recommended, but due to a limit in charge current, it is necessary to insert a resistor to regulate charge current. Please contact us for further details. If a constant current charge is required, please contact us for more information.
*2 Value measured using AC (Altering Current) method in the fully charged state
*3 Counts of charge and discharge repetition that maintains about 50% of the minimum guaranteed capacity.
*4 Depth of Discharge
CHARACTERISTICS
Click to enlarge.
Reflow Soldering Conditions
Click to enlarge.