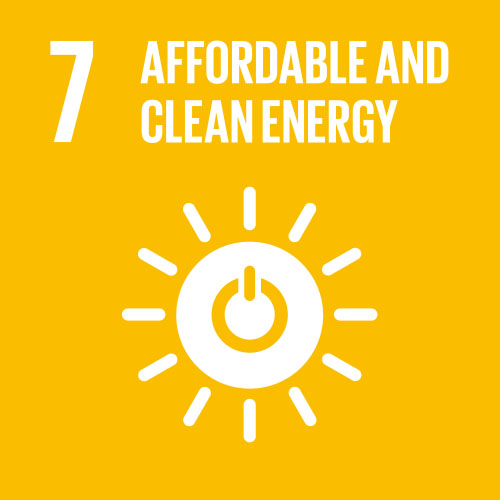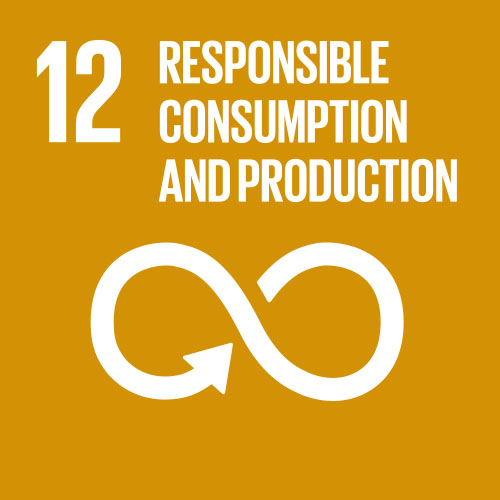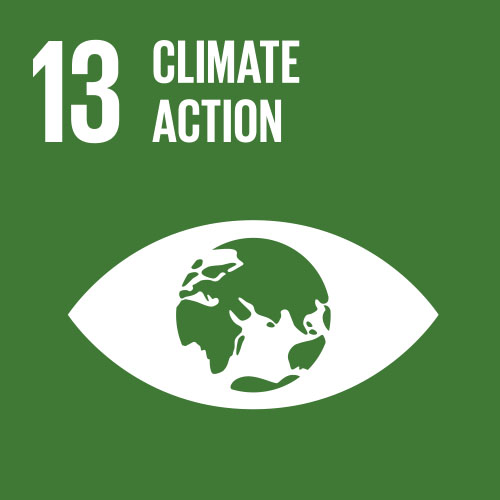 Action against Global Warming
Our Concepts and Current Status
The Paris Agreement was adopted in December 2015. A global framework was established for ratifying plans to take measures against global warming after 2020 and every participating country promised to set a target value and move forward. Corporate roles and responsibilities in finding solutions for global warming issues are becoming bigger and bigger.
SII, as a manufacturing company, works toward reducing greenhouse gas emissions not only at manufacturing sites but also throughout the full range of our business activities, with energy-saving activities including the provision of energy-saving products and services.
Reducing CO
2

Emissions and FY 2018 Overview

In FY 2018, the total amount of CO2 emissions from our sites in Japan was 45,086 tons-CO2, which was within the FY 2018 target of 53,562 tons-CO2. This was also within the targets for FY 2019 and 2020. The total volume was 10,815 tons-CO2, or 19%, lower than the volume for FY 2017. This was largely because the emission amount did not include the semiconductor business that was spun off from the SII Group in January 2018*. Therefore the mid- and long-term target amounts are to be reset while improving the precision of CO2 emissions measurement.
As energy-saving activities, we replaced lighting fixtures with LED lighting and replaced other equipment in addition to ongoing initiatives such as efficient operation of production facilities and effective use of office spaces. The total amount of CO2 emissions at our sites outside Japan was 36,007 tons-CO2 in FY 2018, which was 3.8% more than the total for FY 2017. This was mainly due to a production increase. Although the emissions increased, the sites made efforts in energy-saving initiatives through improvement of operations, such as efficiently operating facilities and recycling exhaust heat.

* The amount includes the result of the first half of FY 2018 (from April to September).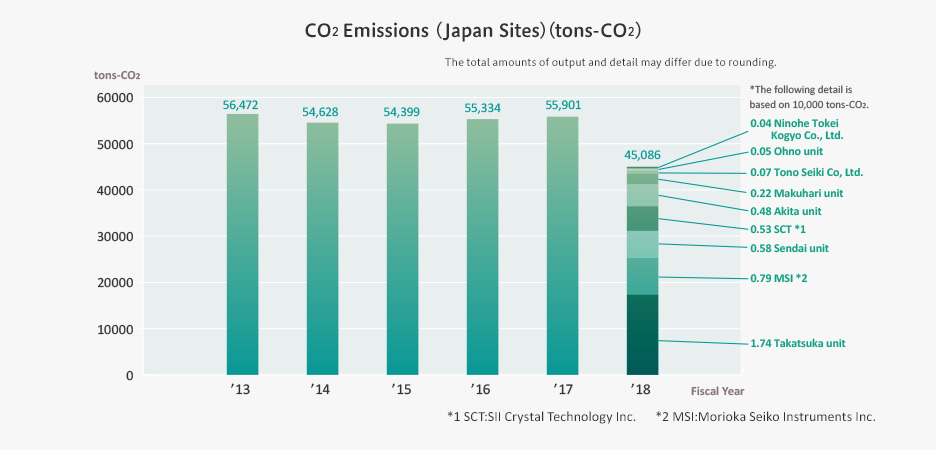 CO2 Emissions (Japan Sites): 


45,086

tonsーCO2

10,815

tonsーCO2 decrease, or

-19%

from FY 2017
---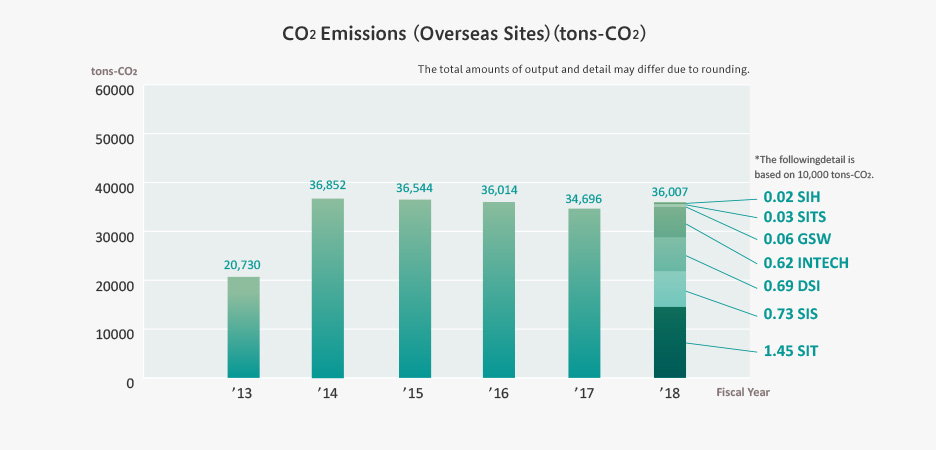 CO2 Emissions (Overseas Sites): 
 

36,007

tonsーCO2

1,311

tonsーCO2 increase, or

+3.8%

from FY 2017
Overseas bases

SIH

: Seiko Instruments (H.K.) Ltd.

SITS

: Seiko Instruments Technology (Shanghai) Inc.

GSW

: Guangzhou SII Watch Co., Ltd.

INTECH

: Instruments Technology (Johor) Sdn. Bhd

DSI

: Dalian Seiko Instruments Inc.

SIS

: Seiko Instruments Singapore Pte. Ltd.

SIT

: Seiko Instruments (Thailand) Ltd. 
Note: The amount in FY 2013 does not include Seiko Instruments (Thailand) Ltd.
The two factories of Seiko Instruments (Thailand) Ltd. (SIT) were certified at Level 3 of the Green Industry Project launched by the Ministry of Industry, Thailand. The Green Industry Project was established to advance eco-friendly industrial development and certifies five levels according to the companies' environmental activities. SIT received the Level 3, "Green System," for their systematic environmental management.
Of all SII Group sites outside Japan, Seiko Instruments (Thailand) Ltd. has the highest CO2 emissions, and since 2010 it has had an energy-specialized management system established. While going through the Plan-Do-Check-Act cycle, the site is advancing efforts such as operational status inspections and maintenance of existing energy equipment, systematic renewal of air conditioning equipment, implementation of inverter compressors, and replacement of conventional lighting with LED lighting. The site will continue to increase the effectiveness of this management system and make efforts for the effective utilization of energy and reduction of CO2 emissions, with the aim of achieving high-level certification in the Green Industry Project.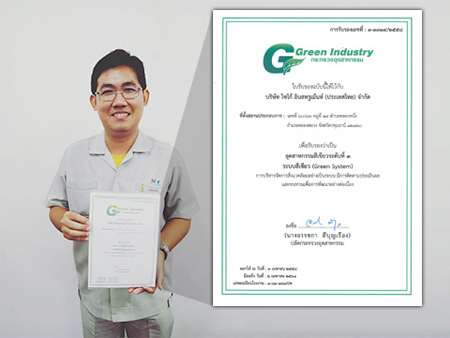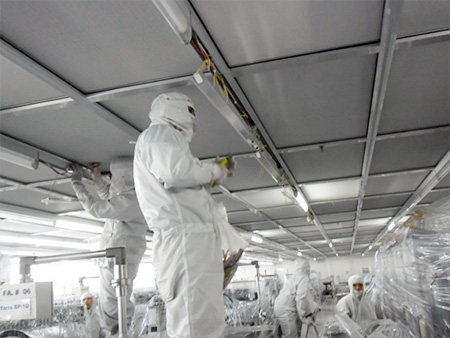 Case Study in FY 2017: Morioka Seiko Instruments Inc. (MSI) received the Minister of Economy, Trade and Industry Award at the 53th Electrical Safety Awards
Morioka Seiko Instruments Inc. (MSI) received the Minister of Economy, Trade and Industry Award at the 53th Electrical Safety Awards.
This award is given to companies including factories, sales offices, and organizations as well as individuals for their excellence in electrical safety maintenance and management systems, and their long-standing efforts to promote security-related education and disseminate safety-related concepts.
In addition to the acknowledgment of MSI's significant achievement in ensuring electrical safety, the company's proactive environmental activities, including biodiversity conservation, were evaluated. MSI will continue their thorough safety management of electrical equipment and strive to improve reliability.