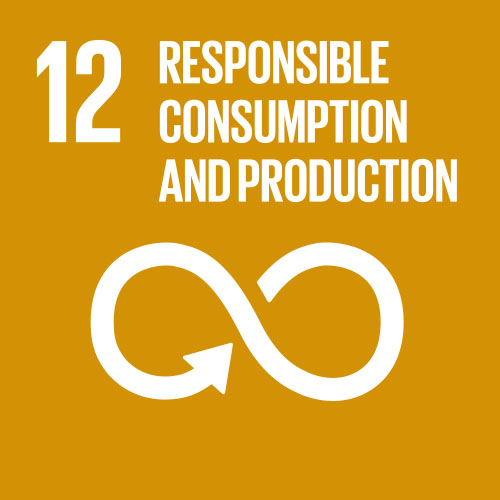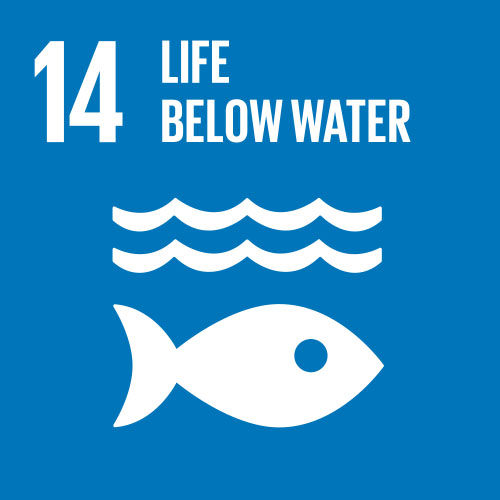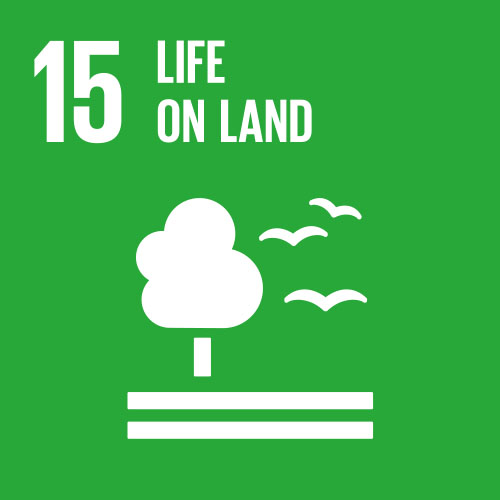 Conservation of Biodiversity
Our Concepts
The SII Group's business activities depend, to some extent, on ecosystem services. We consider biodiversity conservation to be a key issue of environmental management that needs to be addressed in our daily business activities.
SII established a "Biodiversity Action Agenda" in April 2011 to specifically work on the conservation of biodiversity.
Biodiversity Action Agenda
(Established in April 2011)
[Basic Concepts]
Recognizing that SII Group's business activities benefit from ecosystem services and make an impact on biodiversity, we will make every effort to preserve biodiversity.
[Key Measures]
Foster better understanding of an impact on biodiversity through business activities.
Analyze and evaluate the impact on biodiversity caused by products and services during their life cycles, and endeavor to reduce their impact.
Promote social action programs that contribute to local biodiversity conservation.
FY 2018 Overview
Positioned as the third stage of conservation activities based on the SII Group Land-use Guidelines on the Conservation of Biodiversity, specific initiatives are being carried out at each site within Japan, such as conducting wildlife surveys, building flowerbeds, and developing green spaces, all making use of the particular features of each site.
Green space development and awareness-raising activities based on the guidelines have also been carried out at sites outside Japan.
Assessment of Land Use
Assessment of Land Use and Nature Watching
Morioka Seiko Instruments Inc. (MSI)* has been carrying out an assessment of land use from the viewpoint of biodiversity since FY 2012. This activity conforms to Guidelines for Sustainable Business Sites issued by Japan Business Initiative for Biodiversity (JBIB), and is assisted by outside specialists and supported by their advice. In and after FY 2015, MSI has held a nature watching event in addition to carrying out the assessment of land use, and has observed and learned about a variety of living nature inhabiting the forest in the MSI premises.
In FY 2018, a biological survey was conducted with a focus on summer insects, but also including soil life, mammals, and various other lifeforms. A wide variety of insects and soil lifeforms was verified, and in view of the degree of biodiversity up to this point, the effect of developing such green spaces could be seen.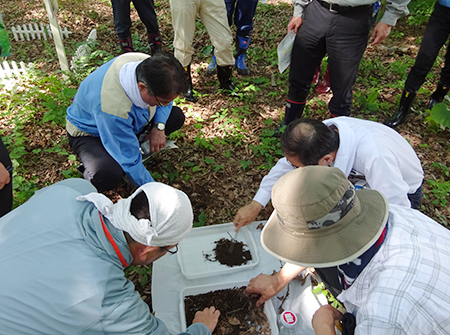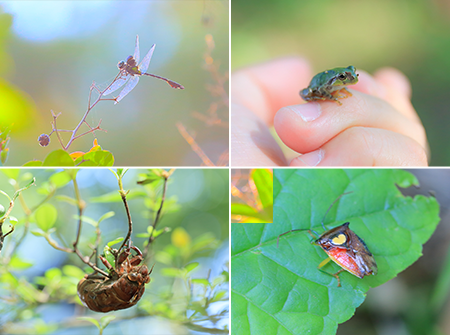 In February 2015, MSI was able to acquire the first ABINC certification (factory version) from the Association for Business Innovation in harmony with Nature and Community as a result of their efforts in conservation of biodiversity. In addition, MSI received a special ABINC award established by ABINC in October 2016 for excellence in communication through activities aimed at conserving biodiversity, and they renewed their ABINC certification in January 2018.
MSI has also taken part in The Green Wave sponsored by the Ministry of the Environment and the Ministry of Agriculture, Forestry and Fisheries since 2017.
* Morioka Seiko Instruments Inc. has become a subsidiary of Seiko Watch Corporation since April 1, 2020.
Land-use Guidelines
In February 2016, we established "SII Group Land-use Guidelines for Conservation of Biodiversity" that describe our approaches and methods of promoting biodiversity-conscious land use at SII's premises and contributing to the conservation of biodiversity in local areas.
In FY 2018, as the third stage of conservation activities, specific initiatives were carried out at each site within Japan, such as conducting wildlife surveys, increasing the number of nest boxes, building flowerbeds, and developing green spaces, all making use of the particular features of each site. At sites that have set up nest boxes, birds have been observed making use of the nest boxes.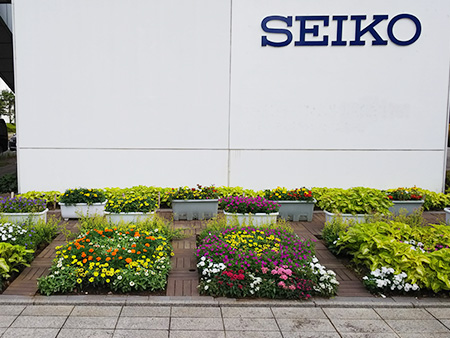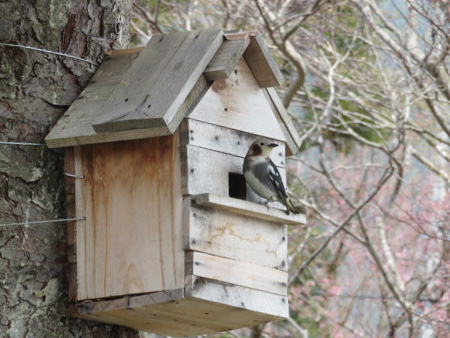 Our site in China, Dalian Seiko Instruments Inc. (DSI), has also been promoting greening activities carried out at their premises based on the Guidelines. DSI has mainly planted acacias for their greening activities, but since 2016, they have planted tall trees including ginkgo and shorter trees including lilac and forsythia, forming a stratification of greenery. Wild trees have also grown and more birds such as sparrows and magpies are being spotted around the premises. Biodiversity is also considered in green space management, as no pesticides or herbicides are used and dead branches and fallen leaves are turned into compost. DSI will continue their biodiversity-conscious greening activities and green space management.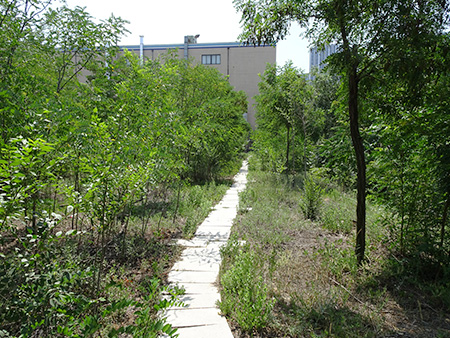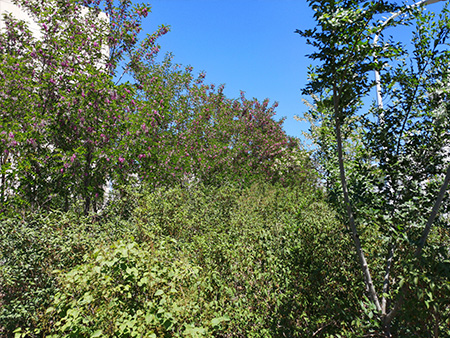 Our Products and Biodiversity
Assessment of Biodiversity Conservation
Our Biodiversity Action Agenda says that SII analyzes and evaluates how products and services impact biodiversity during their life cycles and endeavors to reduce their impact. As part of these efforts, we started a trial evaluation of impacts on biodiversity by using LIME2* from 2012.
* LIME 2: Second Edition of the Life Cycle Impact Assessment Method based on Endpoint Modeling developed by the National Institute of Advanced Industrial Science and Technology
Addition to SII Green Product System
In FY 2016, "consideration for biodiversity" was added to the environmental compatibility factors for SII Green Product Standards. We will continue to do our utmost to enhance our consideration of biodiversity in product manufacturing.
Cooperation with Local Communities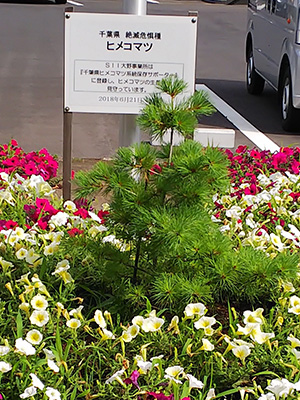 Close contact and cooperation with stakeholders of various backgrounds including local governments and specialists are essential to promote biodiversity conservation. Three SII Units located in Chiba prefecture* has been registered as Supporters for Conserving the Strain of Japanese White Pine (Pinus Parviflora) under Chiba prefecture's Japanese white pine restoration project since February 2016, and has been cultivating the Japanese white pines that are designated as an endangered species.
By reporting the growth conditions of these trees to the Chiba prefectural government every October and growing seedlings, as well as deepening understanding about the Japanese white pine, SII is also helping to preserve its genetic stock.
The white pines at each unit were growing well, but in May 2018, the seedlings at the Ohno Unit suddenly began to wither. The site received new seedlings from the Chiba government, and continues to watch over their growth.
*Three units located in Chiba prefecture are Makuhari Unit (Chiba City), Takatsuka Unit (Matsudo City), and Ohno Unit (Ichikawa City.)
Educational Activities on Biodiversity Conservation
We have conducted continued educational activities that include posting biodiversity information on our intranet, issuing newsletters about biodiversity conservation, and soliciting proposals for a slogan.
Eighteen Seiko Instruments Trading (H.K.) Ltd. colleagues and their family members participated in the Lung Fu Shan Ecology/History Eco tour conducted by the Lung Fu Shan Environmental Education Centre. Lung Fu Shan is a place to show the integration of natural ecology and human heritage. Through the guided tour, participants learned more about Lung Fu Shan's biodiversity while enjoying the charm of its beautiful scenery.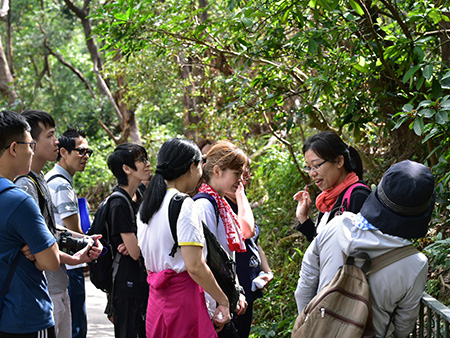 Case Study in FY2015: Nature Watching
In FY 2015, MSI held a "Nature Watching" event in addition to the conventional assessment of land use. The participants fully observed through their senses that the site are inhabited by a variety of living creatures, which turned out to be an enjoyable study of the creatures' behavior and ecology.
We keep going forward to promote visualization and put emphasis on communication with stakeholders.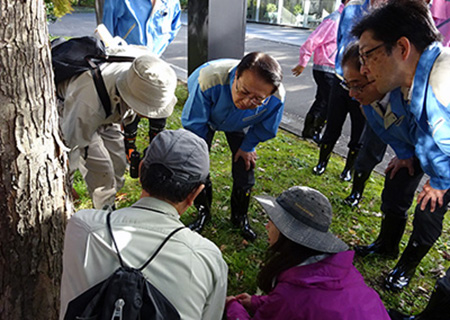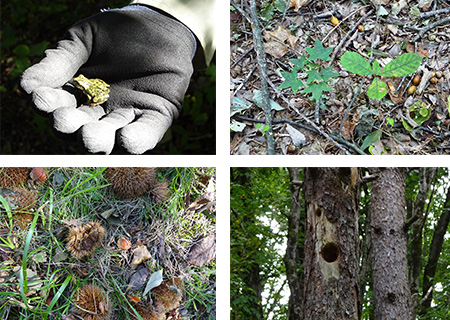 Case Study in FY2014: Acquisition of the First "ABINC Certification (Factory Version)"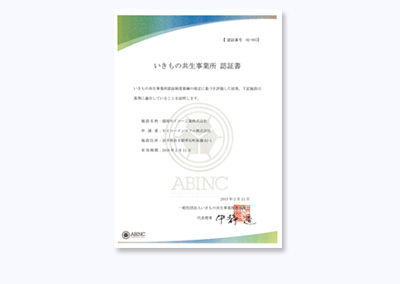 Morioka Seiko Instruments Inc. was able to acquire the first "ABINC* certification (factory version)" as a result of their continuing activities for the conservation of biodiversity.
This ABINC certification system allows ABINC to assess and certify establishments working on biodiversity-conscious afforestation from a third-party perspective based on the "Guidelines for sustainable business sites in harmony with nature and community" developed by the Japan Business Initiative for Biodiversity (JBIB).
Case Study in FY2014: Safety Evaluation of Drainage Using WET Test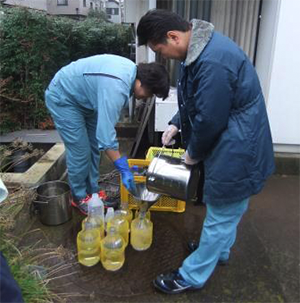 We carried out a safety evaluation of drainage using the WET* test at the Takatsuka Unit (in Matsudo, Chiba, Japan).
WET testing is comprised of the following: fish embryo / larva short-term toxicity testing using fish (zebra fish), reproduction testing using crustaceans (Ceriodaphnia dubia), and growth inhibition testing using algae (Pseudokirchneriella subcapitata).
The evaluation results confirmed that no effects on test organisms were recognized, the risk of ecological effects is extremely low, and water quality is good. Encouraged by these results, we will continue to protect water safety.
*WET: Whole Effluent Toxicity. This method evaluates the safety of drainage and environmental water comprehensively using bioresponse, not by evaluating individual chemical substances.