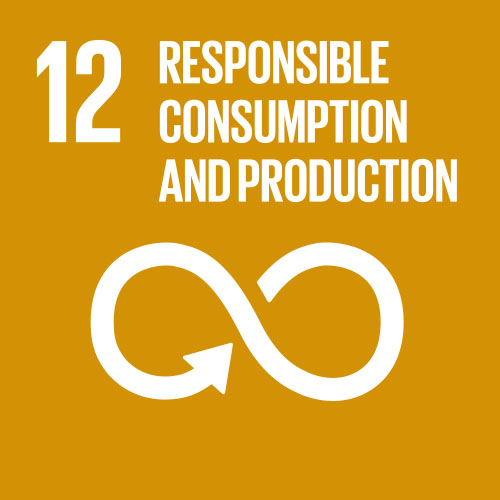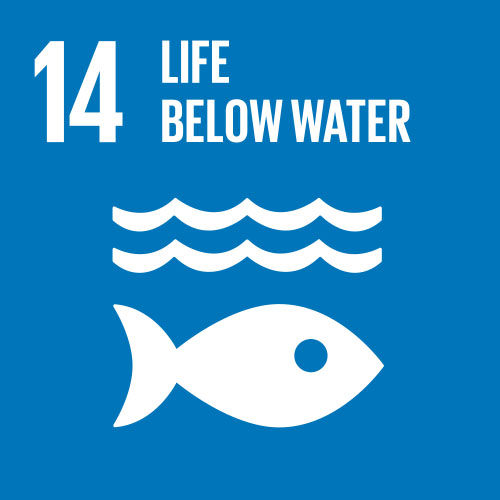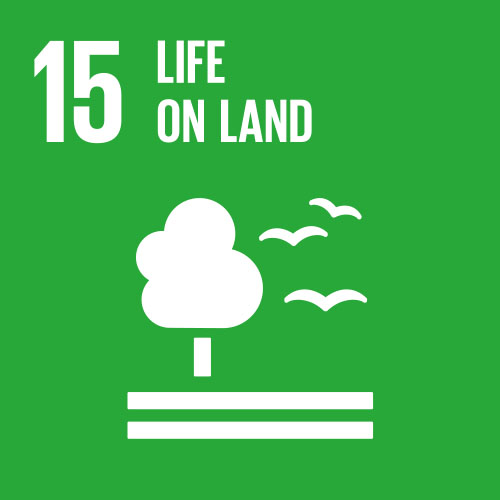 Conservation of Biodiversity
The SII Group's business activities depend, to some extent, on ecosystem services. We consider biodiversity conservation to be a key issue of environmental management that needs to be addressed in our daily business activities.
SII established a Biodiversity Action Agenda in April 2011 to specifically work on the conservation of biodiversity. Each site is promoting biodiversity activities tailored to the characteristics of the sites, such as biodiversity-conscious land use, planting activities, and collaboration with stakeholders, with the aim of realizing a "society in harmony with nature."
Biodiversity Action Agenda
(Established in April 2011)
[Basic Concepts]
Recognizing that SII Group's business activities benefit from ecosystem services and make an impact on biodiversity, we will make every effort to preserve biodiversity.
[Key Measures]
Foster better understanding of an impact on biodiversity through business activities.
Analyze and evaluate the impact on biodiversity caused by products and services during their life cycles, and endeavor to reduce their impact.
Promote social action programs that contribute to local biodiversity conservation.
FY 2020 Overview and Future Initiatives
SII's goal is to contribute to the realization of a society in harmony with nature—a place of business in harmony with living things. In FY 2020, SII worked to visualize biodiversity by surveying, photographing, and recording the creatures that live at our sites, and sharing the results within the sites to improve the visualization and understanding of biodiversity. We also continued our activities based on the SII Group Land-use Guidelines on the Conservation of Biodiversity.
In the future, we will consider new initiatives with reference to the post-Aichi targets.
Assessment of Land Use
In April 2011, SII formulated the Biodiversity Action Agenda and started biodiversity conservation activities. Subsequently in February 2016, we published the SII Group Land-use Guidelines on the Conservation of Biodiversity, and have been continually implementing activities to use green spaces at our sites and contribute to local biodiversity conservation based on the guidelines. In FY 2020, each site developed a variety of initiatives that take advantage of the characteristics of the sites.
Installation of Bird Bath
The Sendai Unit installed a bird bath as part of its FY 2020 activities. In the past, the Sendai Unit has conducted a survey of wildlife using sensor cameras and confirmed that pheasants, squirrels, foxes, raccoons, and other wildlife live in the area. This time, we have expanded on our previous activities. Unfortunately, we have not yet confirmed the actual use of the bird bath, but we will continue to monitor it.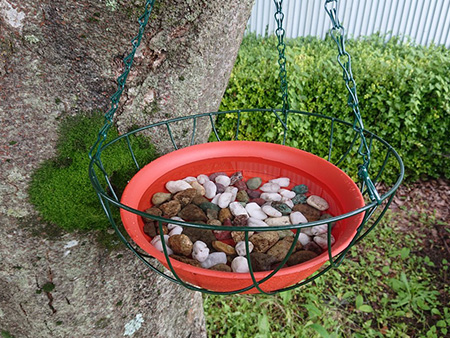 Installation of Nest Boxes and Sensor Cameras
The Akita Unit installed nest boxes and sensor cameras and conducted a survey of wildlife. As a result of the survey, we were able to confirm the presence of raccoon dogs and rabbits. On the other hand, we were not able to confirm the use of the nest boxes, so we will continue to investigate the best places to install them.
Protecting Endangered Species
In June 2020, Ohno Unit discovered 14 specimens of the endangered golden orchid species (Ministry of the Environment's Endangered Species II) in a corner of its premises during a survey of rare plants. The flowering season had passed at the time of discovery, but in April 2021, we were able to confirm that eight of the plants were in full bloom. The Ohno Unit is in Ichikawa City, Chiba Prefecture, near the center of the city, and the area around the unit is surrounded by houses. We are very happy that the golden orchid was discovered in such an environment, and we will continue to monitor it.
In addition, the Ohno Unit is registered with Ichikawa City as a "biodiversity monitoring surveyor" and contributes to the "Ichikawa Living Things Map" whenever it finds living things on its premises.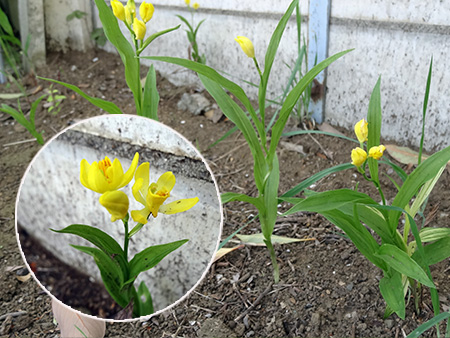 Greening Activities
SII Crystal Technology Inc. planted phlox subulata seedlings on its premises twice in March and April 2021. About 30 employees participated in each planting, and they planted a total of 250 seedlings (200 pink and 50 white) in flowerbeds and other areas. At the time of the April planting, they also mowed the grass and maintained the green areas. Although it was unfamiliar work for them, the day was blessed with sunny weather and the employees were able to enjoy carrying out the greening activities with their own hands.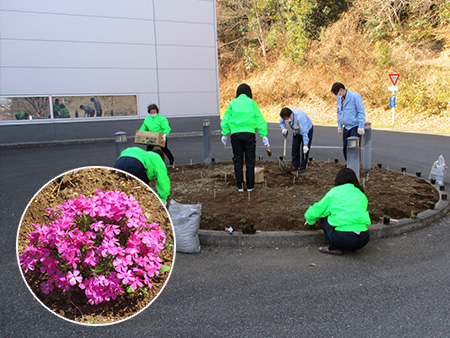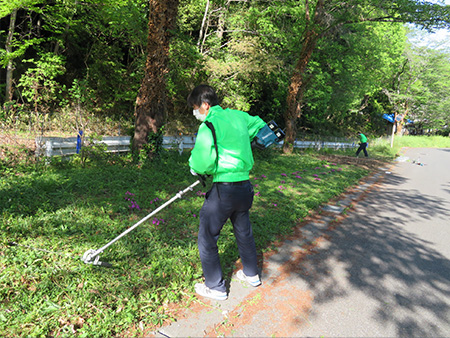 Creating a Stratified Green Space
Dalian Seiko Instruments Inc. (DSI) in China is also promoting greening in accordance with the guidelines by setting up a biodiversity area. A stratified composition of greenery has been established, and the number of species of birds that visit the rich green spaces, such as sparrows and magpies, has increased. DSI also considers biodiversity in the maintenance of its green spaces, refraining from using pesticides and herbicides, and recycling dead branches and fallen leaves on the premises by composting them. DSI will continue its efforts to create biodiversity-conscious green spaces.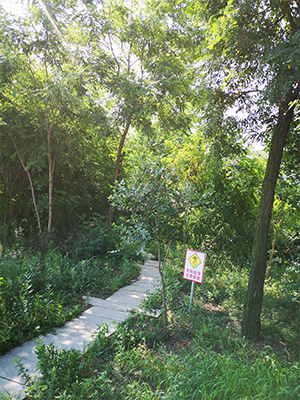 Creating flower beds
Under the slogan of "year-round, flower-filled workplace," employees at the Makuhari Unit are working to create flowerbeds. Since 2017, the Makuhari Unit has been participating in the annual flowerbed creation contest in the Makuhari New Urbanization Area, a project to promote flower and plant innovation organized by the Chiba Prefectural Flower and Plant Promotion Regional Council, and received the Encouragement Award in FY 2020.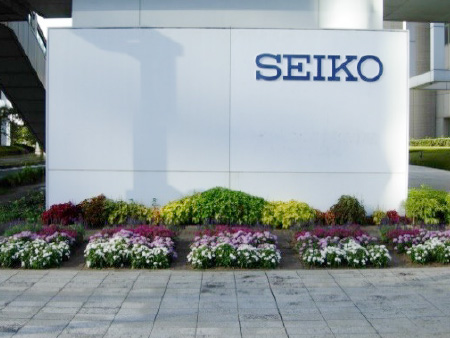 Our Products and Biodiversity
Assessment of Biodiversity Conservation
Our Biodiversity Action Agenda says that SII analyzes and evaluates how products and services impact biodiversity during their life cycles and endeavors to reduce their impact. As part of these efforts, we started a trial evaluation of impacts on biodiversity by using LIME2* from 2012.
*LIME 2: Second Edition of the Life Cycle Impact Assessment Method based on Endpoint Modeling developed by the National Institute of Advanced Industrial Science and Technology
Addition to Green Product System
In FY 2016, "consideration for biodiversity" was added to the environmental compatibility factors for Green Product Standards (Current Green Products Certification System of Seiko Holdings Corporation). We will continue to do our utmost to enhance our consideration of biodiversity in product manufacturing.
Cooperation with Stakeholders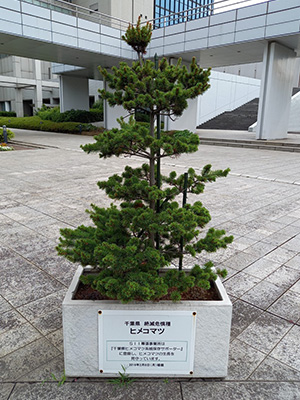 In order to conserve biodiversity, it is important not only for companies to make independent efforts, but also to cooperate and collaborate with various stakeholders, including local communities, local governments, and NPOs.
In addition to deepening understanding, we are cooperating in the conservation of the genetic lineage of the Japanese white pine. Three SII Units located in Chiba prefecture* has been registered as Supporters for Conserving the Strain of Japanese White Pine (Pinus Parviflora) under Chiba prefecture's Japanese white pine restoration project since February 2016, and has been cultivating the Japanese white pines that are designated as an endangered species. By reporting the growth conditions of these trees to the Chiba prefectural government every October and growing seedlings, as well as deepening understanding about the Japanese white pine, SII is also helping to preserve its genetic stock.
*Three units located in Chiba prefecture are Makuhari Unit (Chiba City), Takatsuka Unit (Matsudo City), and Ohno Unit (Ichikawa City.)
Educational Activities on Biodiversity Conservation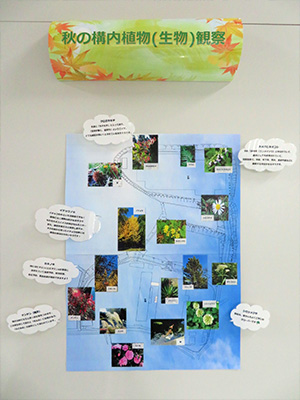 Each SII site has been continually conducting educational activities on biodiversity conservation, such as distributing information on the intranet.
SII Crystal Technology Inc. conducted a plant-specific survey. The confirmed plants were visualized on a map of the factory premises with explanations and posted inside the factory. This has helped to increase the interest of employees in the plants that grow within the company premises.