Community Activities
Social Welfare Activities
The SII Group subsidiaries and affiliates conduct social welfare activities entrenched in local community.
Seiko Instruments (Thailand) Ltd. participated in a blood donation drive organized by the local city hall.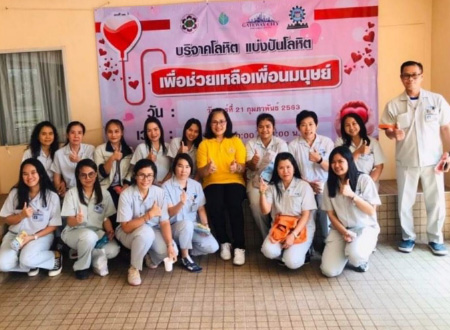 Our Sendai Unit received the 2019 Sendai City Commendation for Meritorious Service to Public Health in recognition of its longstanding blood donation activities.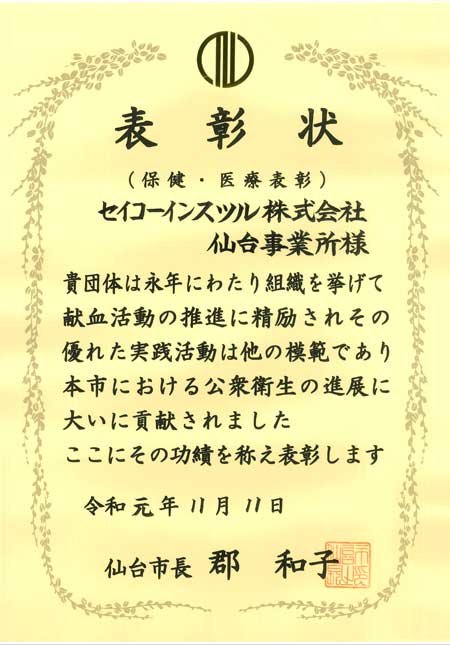 Because the Ohno Unit (Ichikawa City, Chiba prefecture) is located near houses, it is carrying out initiatives aimed at fostering harmony with local residents, such as participating in local neighborhood cleanup activities and the 110 Safety Refuge Program of local elementary schools.