Environmental Activities
Tree-planting initiative –Seiko Instruments Forest–
In August 2014, the Makuhari Unit entered into the Cooperative Forest Agreement with the Chiba prefectural government, and is currently carrying out the planting of black pine trees in the Seiko Instruments Forest located along Kujūkuri Beach in Chiba. In April 2018, the agreement was renewed and we have continued to monitor the growth of the black pine trees, but they were damaged by Typhoon Faxai in September 2019. In FY 2020, we had planned to carry out planting of additional trees by our employees, but we had to abandon the plan due to the COVID-19 pandemic. The Chiba Prefecture Forestry Association planted additional trees in May 2021. The seedlings planted this time consisted of 192 disease-resistant black pine trees and 46 pittosporum tobira trees. We will continue to monitor their growth.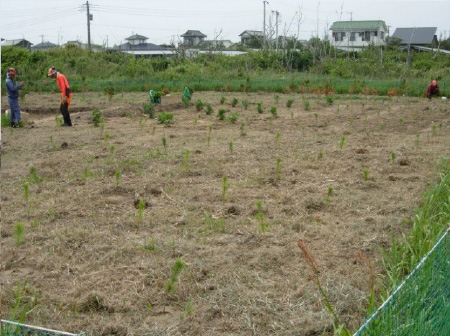 Local Cleanup Activities
Every SII Unit in and outside Japan holds regular cleanup activities around their premises, at roadsides, etc. for contribution to the local community and as part of environmental conservation.
In FY 2020, many of our sites had to abandon their activities or reduce the scale of their activities due to the COVID-19 pandemic. We will continue our activities while taking into consideration the COVID-19 infection situation.
The Sendai unit continues to conduct community cleanups around the nearby Hirose River and around its premises.
In FY 2020, about 30 employees participated in the cleanup.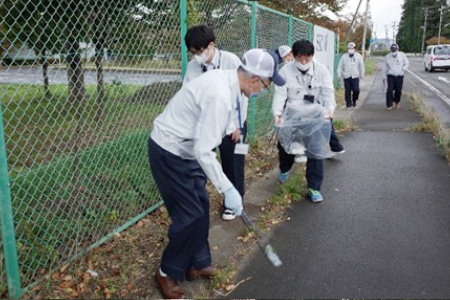 The Ohno Unit received an award from Ichikawa City for its contribution to the beautification of the local environment. This is in recognition of the cleanup activities around the Unit that have been conducted on a regular basis over the years. We will continue to contribute to the community through cleanup activities in the area.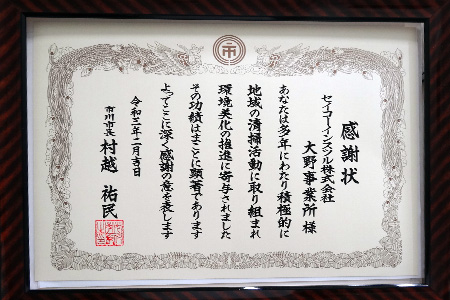 The followings are examples from FY 2019.
Dalian Seiko Instruments Inc. (DSI) carried out a cleanup at Dahei Mountain in China.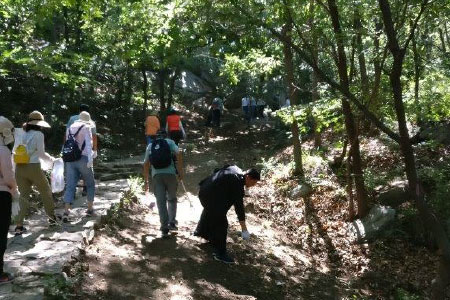 One of SII's training programs for new employees is cleanup activity in a local area. This aims to raise their environmental awareness and teach them the importance of making a contribution to a local community as businesspeople. In FY 2019, 22 new employees cleaned up a wide area from Makuhari Unit premises to the nearest Kaihinmakuhari station.