Educational Support
Internship Programs and Factory Tours
Each SII Unit continues to provide factory tours as well as work-study and internship programs for local pupils and students.
In FY 2020, activities were suspended due to the COVID-19 pandemic. We plan to resume activities after the pandemic is over.
The followings are examples from FY 2019.
Every year, SII Crystal Technology Inc. accepts interns from local technical high schools and universities. In FY 2019, they hosted three high school students for work experience, including hands-on training in the manufacturing process and reliability testing.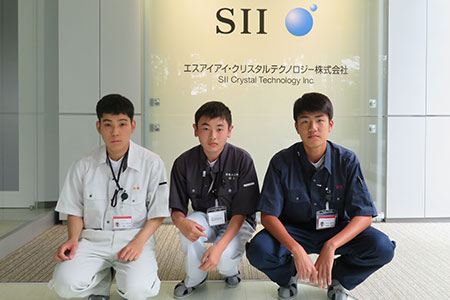 Every year, the Makuhari Unit cooperates in the work experience programs titled Job and Dream Best Match Programs and in a work-study program as part of the Career Education Camp for Science and Advanced Technology hosted by the Chiba Prefecture Board of Education. In FY 2019, the 14th year of both programs, 11 students were accepted for the work experience and 10 students for the workshop camp, where they had the opportunity to experience such things as watch assembly.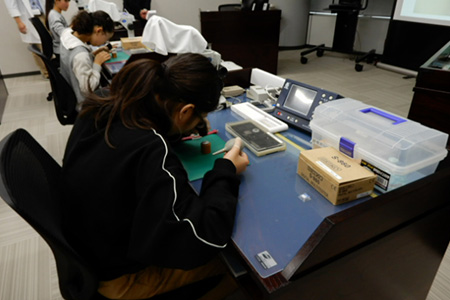 Seiko Instruments (Thailand) Ltd. has hosted two internship students from two universities in Thailand. The students learned about production technology and machine maintenance in the production engineering department.